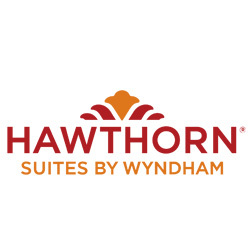 Front Desk Representative
Sorry, this job has expired.
Louisville, KY
Hawthorn Suites Louisville East, located off Shelbyville Road behind Mall St. Matthews, is now seeking an experienced Front Desk Representative to work part-time. Full Time hours are available with cross training in other positions.

As the "First Impression" of the hotel, the Front Desk Representative is responsible for taking reservations, checking guests in and checking guests out, answering questions, giving directions, and providing a "One of a kind Hospitality Experience" to every guest every time.

• Must have proper identification and reliable transportation.
• Must be a reliable team player.
• Perform the duties and responsibilities of your job to the Hawthorn Standards.
• Have a pleasant and friendly manner when speaking on the phone or in person with our guests and visitors.
• Adhere to all policies and procedures for Guest Services, safety, and security.
• Respond to guest needs and requests promptly and in a professional manner.
• Must be able to work weekends and flexible schedules.

If you would like to apply in person, share your contact info to the right and hit "Apply now".

Ask for Jessica Banner. Click on "Apply now" for our address.

EOE

14320